The onset of the COVID-19 pandemic a few years back has reshaped the perspectives of our global society. Also, among the list of sectors and domains affected, the surrogacy domain experienced some critical changes. That said, the question within the post-COVID era troubling everyone is whether there's a substantial shortage of surrogates around the world. Moreover, while there is no strong evidence to support this claim, few of the intended parents have faced such situations as the shortage of Surrogates Globally in the post-COVID era. So, in the following sections of this blog, we take a deep dive into the key components contributing to this shortage. Besides, we will talk about various factors and elements that may be held responsible for this change.
Is There a Shortage of Surrogates Globally in the Post-COVID Era?
Understanding the impact of COVID-19 on Surrogacy domain
When the COVID-19 pandemic started, surrogacy, like numerous other medical procedures, confronted immediate challenges. That said, travel restrictions, lockdowns, and overburdened healthcare systems driven to blocked treatments, and postponed strategies. Besides, there were travel issues for everyone from intended parents to surrogates and clinics.
Risks related to the spread of the COVID-19 virus
Another reason leading to a potential shortage of surrogates is the risk related to the spread of the virus in the surrogates.
Pregnancy and COVID-19: Introductory information about how COVID-19 influences pregnant ladies may have discouraged potential surrogates. Also, in spite of the fact that research is continuous, a few think about surveys that pregnant women might have the same chance as grown-ups who are not pregnant. In any case, pregnant women are at an increased risk for extreme illness from respiratory diseases. This is where making an informed choice about becoming a surrogate amid a pandemic became more overwhelming.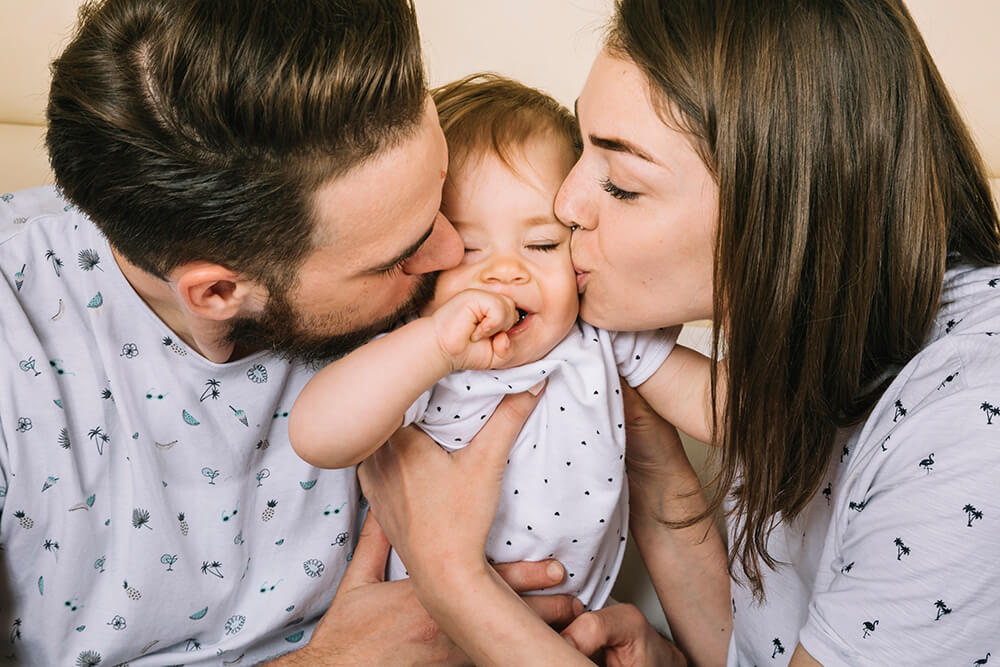 Vaccination Concerns: The rollout of vaccination brought trust, but it introduced questions about the vaccine's safety profile in pregnant ladies. That said, potential surrogates may well be uncertain about inoculation amid pregnancy. Also, this is true in spite of the fact that numerous health organizations have vouched for its security.
Travel and Budgetary implications
The financial downturn initiated by the pandemic cannot be overlooked when assessing the availability of surrogates.
Financial Insecurity: While surrogacy can be a budgetary motivating force for numerous women, financial vulnerabilities brought by the pandemic might prevent them. Also, the fear of unexpected complications, potential medical bills, or the failure to work amid certain stages of pregnancy can be threatening in unsteady financial times.
Travel restrictions: For international surrogacy procedures, travel bans and isolation procedures have posed noteworthy challenges. Moreover, potential surrogates can be unwilling to commit, not knowing when and how they'd be able to fulfil their duties. On the other hand, such type of issues were more prevalent, particularly in cases where cross-border travel is included.
Legal and Procedural Delays
The legal system encompassing surrogacy too experienced pandemic-induced challenges.
Court Delays: Numerous courts confronted closures or restricted operations, leading to delays within the legal procedures. Moreover, in regions where parental order is required to claim the child's custody, such delays have proved to be more critical.
Administrative Hesitance: Given the complexities of the pandemic, a few nations have been cautious about upgrading or amending surrogacy laws, driving to instabilities and potential delays. So, in case a single parent or an LGBT couple seeking surrogacy, they may have to go through a list of challenges and issues.
Shared emotional elements
The mental toll of the pandemic played a key part in the decision-making process of potential surrogates.
Emotional Well-being: The pandemic has been a stressor, opening up tensions and mental health concerns. That said, potential surrogates might feel that this isn't the ideal time to set out on a candidly and physically demanding journey. Besides, their decision took a big hit by the rising number of COVID-19 deaths across the globe. Also, as they belong to a family background, they have to think about the health of their family members too.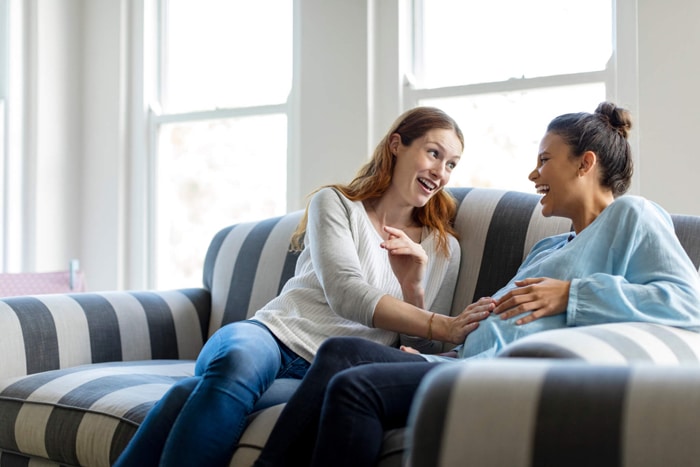 On the other side, the Covid-19 pandemic pushed the schools to function in a remote manner globally. This is where potential surrogates with children had to focus entirely on the education of their kids. Hence, they detached themselves from the role of the surrogate mother.
Other key impacts
We just talked about the worldwide impact on the availability of surrogates due to COVID-19. However, there have been cases where the number of surrogates increased drastically. That said, it could be due to random reasons like:
Financial Motivation: The budgetary repercussions of the pandemic have been endless over the past few years. That said, it has driven few women to consider surrogacy as a reasonable way to support their families amid financial hardships.
Also, this was more evident in countries where commercial surrogacy is permitted. So, when we talk about surrogates from the USA or UK, the numbers go for a jump. Still, when it comes to a country like Canada, where only altruistic surrogacy is allowed, this type of encouragement is absent.
Strong urge to help: The shared global hardship has further created a sense of community and an increased urge to help others. That said, this urge might motivated a few women to consider surrogacy, seeing it as a way to bring bliss in someone's life. Still, given the kind of chaos around COVID-19, this urge was overshadowed by the growing concerns about one's health and safety.
Final words
The concerns regarding whether there's a worldwide shortage of surrogates within the post-COVID time don't have a proper answer. That said, diverse regions, administered by unique social, financial, and legal components, showcased shifted scenarios.
Still, what's verifiable is that the pandemic has presented complexities to the surrogacy scene. Also, for intended parents, surrogates, and clinics, these are times of adjustment and flexibility. Besides, it's basic to recognize the challenges and amplify support to those involved in the surrogacy process. Also, it's about collaboratively exploring this advancing landscape. Last but not least, as the world recuperates and adjusts to a post-COVID reality, it's trusted that the surrogacy landscape will too discover its harmony, celebrating the soul of life and trust in the midst of misfortune.