Pictures from war-torn Ukraine may not go right with faint-hearted individuals. You can see people scurrying to shelters, trudging long distances with suitcases, and squeezing through crowded airports to get to their destinations. While the chances of a ceasefire between Russia and Ukraine are quite slim, we can only pray for the safety and wellbeing of every individual in the war-hit zone.
The war's effect on Ukraine's surrogacy industry, however, is rarely discussed. We all know that Surrogacy in Ukraine comes as one of the most preferred destinations of International couples from across the globe.
While the cost of surrogacy in Ukraine is quite low, the medical support and quality of fertility specialists is on par with other developed countries like USA, Canada and the UK. Yet, given country's recent conflict with their neighbors Russia, their smooth-running surrogacy machinery has been thrown into complete disarray.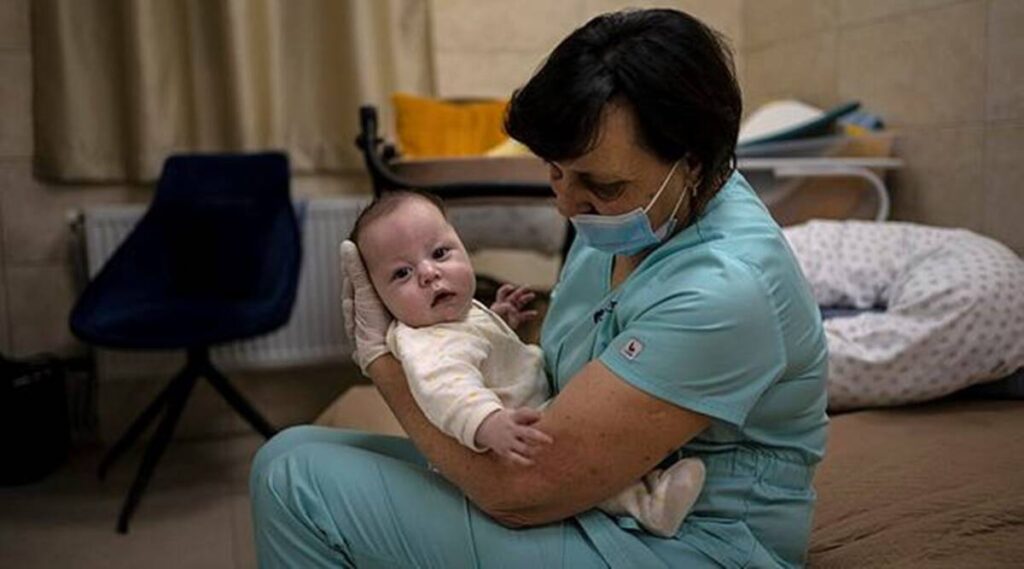 How Ukraine has become the most preferred surrogacy destination in no time?
Surrogacy in Ukraine has gone popular due to a list of reasons. The country belongs to the list of those handful nations in the world that allow foreign nationals to pursue surrogacy in their own backyards. As a result, foreigners from almost every part of the globe visit Ukraine to realize their parenthood dreams.
Yet, the intended parents must know that one has to fulfill certain conditions before getting onboard with a surrogacy program in Ukraine. Prospective parents must be heterosexual, married, and have a medical reason for choosing Surrogacy in Ukraine.
Surrogacy in Ukraine is typically driven by the medical aspects of the procedure. In addition to finding and testing surrogates, detailed fertility diagnosis & treatment, surrogate care during pregnancy and delivery, a list of surrogacy agencies in Ukraine manage this process from start to end.
Additionally, these agencies would look into other key components of the surrogacy in Ukraine like transportation, lodging, and assistance with legal procedures. Costs for these services are often bundled together to keep the surrogacy cost in Ukraine as low as possible.
Although best Ukrainian surrogacy agencies are in charge of the entire process, communication between intended parents and Ukrainian surrogates can be more limited in Ukraine than it is in other countries. This is due in part to the language and cultural barriers that complicate the process.
A more fruitful interaction between surrogate moms and intended parents may make the process more transactional than it actually is.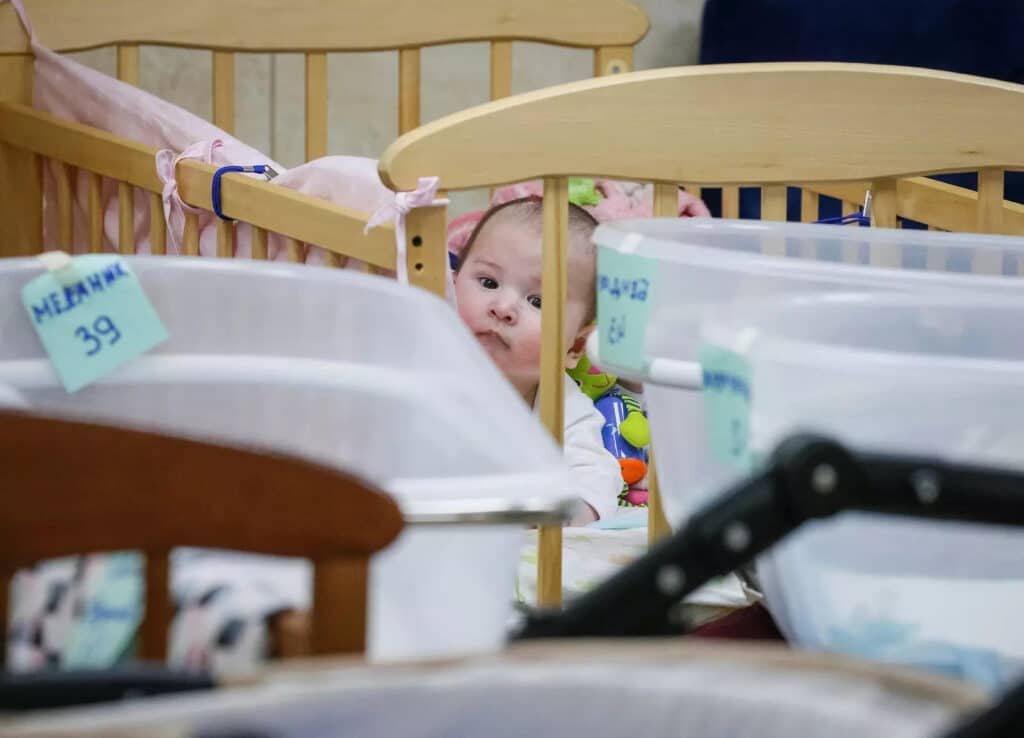 How War-hit Ukraine is accommodating Surrogates and their babies?
The impact of war on surrogate mothers, intended parents, and children born through surrogacy has been documented by a list of international media outlets.
Gaia fertility, one of the most talked about surrogacy providers in Ukraine has also shown their concerns towards the health and safety of surrogate mothers and their babies. Taking immediate actions on the call, Ukraine authorities have ensured a safe and feasible accommodation for all these surrogates.
It's not just the government but various NGOs and representatives of these surrogacy providers have relocated their surrogates to a more secure location.
However, the conflict in Ukraine has raised complicated questions about surrogates and babies born through surrogacy. Surrogacy is legal in times of war, but no rules have been established to that effect. Still, whether or not surrogate mothers would proceed with their pregnancies, the degree of pregnancy follow up & care available & exit processes in times of war- is still a raging concern among many intended parents.
Still, as a glimmer of hope, Gaia fertility and their representatives are making sure that surrogate mothers and their babies are been provided with a safe habitat amid this war situation.
Gaia fertility has also issued an advisory for all such would-be parents stranded in Kyiv and urged them to remain calm, do not panic, and adhere to the rules of conduct issued by the Ukrainian Authorities.
Babies that were born during war were safely delivered, issued emergency exit documents by their governments & safely left Ukraine with their parents. Surrogates were taken care of course, as explained above.